"The Fundamentals of Fluids"

Fluids under pressure can exert forces that can be used by us to do work. Fluids form the basis for pneumatic and hydraulic systems which are used in industries such as automobile manufacturing ( brakes ), hoists found in service stations, dentist's chair, aeronautics, submarines, the shipping industry and the list can go on and on. Some fluids can be compressed (gases) while others (liquids) cannot.

FLUIDS CAN BE LIQUIDS OR GASES.

FLUIDS, INCLUDING AIR AND WATER,

ARE VERY IMPORTANT AND ARE ESSENTIAL TO MANY INDUSTRIES.

The viscosity of fluids varies. For example: oil, water, syrup, liquid detergent and ketchup have different viscosities. Temperature does affect a fluid's flow rate and this can be very important to know.  Just imagine all the companies that manufacture  chocolate. Think of all the chefs preparing their sauces. Think of the hot car engine affecting the car's oil or for that matter, think of how the car first starts and runs on that cold winter morning. Look how difficult it is to pour syrup if it has been refridgerated.

Usually, the greater the viscosity, the greater the density. Density is defined as the mass per unit volume of a substance. In other words, density is mass divided by volume. Mass is the amount of matter in an object and is measured in grams or kilograms, and volume is the amount of space occupied by an object. Volume is measured in cubic units such as cm .

The viscosity and density of fluids affects objects placed in those liquids. A buoyant force is the upward force on objects submerged in fluids. In somes cases this could cause the object to float when normally gravity would cause it to sink.  (Try floating an egg or a golf ball)

During the next 18 - 20 science classes, you will be engaged in many activities and labs. involving fluids and fluid mechanics. The unit outline can be found on the next page.

- hydraulics and pneumatics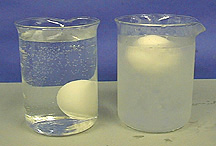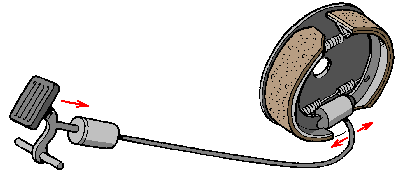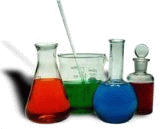 A great activity to show how submarines dive and surface.